Affinity™ Series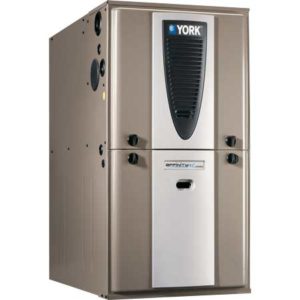 These gas furnaces have a higher efficiency than standard models. They include a ClimaTrak™ Comfort System that allows users to adjust temperatures to their needs.
Advanced Gas Furnace Technology
– Contains a modulating burner design which allows users to adjust the heating level in small increments.
– ECM fan motor that has variable speed, allowing it to provide quiet and efficient air circulation.
– ClimaTrak™ Comfort System provides optimal control.
Built-In Diagnostics and Shut-Off Controls
– Industry leading limited warranty.
– Contains a 100% shut-off valve providing extra safety for all users.
– When you purchase this product, it comes with Complete Assurance™ Warranty Pledge: which states that if the heat exchanger fails within 10 years of the initial installation, furnace replacement is available.
Save Energy With This High-Efficiency Furnace
– AFUE rating of up to 98%.
– Affinity™ Wi-Fi Residential Communicating Control gives users the ability to control the temperature at various locations.
LX Series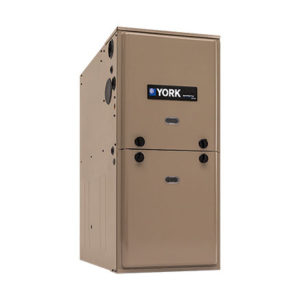 The LX Series has a compact design with a 33-inch cabinet. This allows you to save space and money on utility bills while still providing adequate heating.
York's Most Compact Gas Furnace Design
– State of the art fan-motor technology provides comfortable air circulation while being extremely quiet.
– The 33-inch cabinet allows it to fit in compact spaces.
Save Energy and Money with the LX Series
– AFUE rating of up to 96%.
– Through-the-wall venting or standard efficiency chimney venting models available.
Built-In Diagnostics and Shut-Off Controls Provide Extra Safety
– Rugged steel heat exchangers.
– Complete Assurance™ Warranty Pledge: Furnace replacement if the heater exchanger fails within the first 5 years of installation.
Bay Area Air Conditioning Installation
Bay Area Heating Services