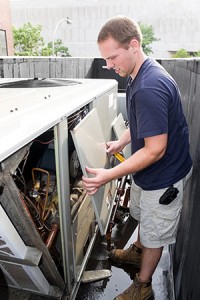 It is crucial to have a well maintained and smoothly working heating system to have a comfortable environment at home in winters. But sometimes there can be a sudden breakdown of the heating system and so if you are in quest of a trustworthy heating repair company we are the solution to all your problems. Our technicians put all the efforts every time when they are going to offer their services to a customer to solve the matter correctly and to make sure that our clients are 100% satisfied.
Your heating system failure can take place anytime when it is least expected and at that time one need a quick and prompt service so as to get the system back to work as soon as possible. So we provide our services even in the wee hours. You can count on us at the time of emergency and we will be there at your place as early as possible.
It is important that you get a regular inspection and servicing done by our technicians to avoid any such situation.
We also suggest our clients to have regular checks of the system so that a problem if any in the system can be noticed at an initial stage and not letting it to convert into a major concern. This will certainly contribute to the improved efficiency of the system. For this you can our technician to visit at your place twice or thrice a year to inspect the overall system and its performance.
So by hiring our HVAC services you can expect
Quick and prompt services at very affordable rates
High quality of services
Professionals who are experts in their job
Solutions to the complex issues with the system
Our quick services even at the time of emergency
Guidelines and tips from our experts on how to maintain the system regularly
Bay Area Heating Repair
So don't look further for heating repair services. Just call us and experience our high quality services.