Even the thought of staying without AC in hot and sweaty summers is awful, what if you have to face such a situation?
There can be a breakdown in your cooling system anytime and this can create a very uncomfortable environment at your house. In this situation you need a reliable and experienced cooling repair company who can offer you prompt service. At this point you must give us a call and leave all your AC repair issues to us.
We provide the best cooling repair services at affordable rates within the least time possible. We have a proven track record of success and satisfied customers.
Our experienced and trained team of HVAC technicians is our biggest strength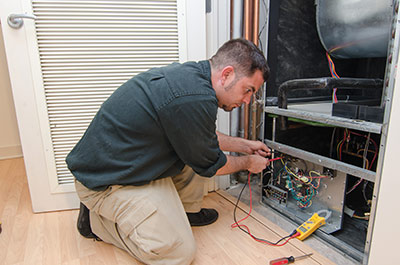 Our quality of services is not the only thing that makes us strong. Our technicians have a thorough knowledge of the technical know-how of various issues of different types of systems.
We hire technicians who are having skills and knowledge and have hands on experience in solving different complex issues. Our team is friendly and always willing to entertain all your doubts so that they can help you with some basic knowledge about the technicalities of the system which would help you further to maintain it properly for a long life.
Your system can be of any brand and any model; we have an expert for it who will be having a solution for even the most complex problems. We have certified engineers who are well versed with all the modern tools and equipment's required to fix and maintain the cooling system.
Customer satisfaction is on our priority list
We believe that the key to have loyal customers for a long time is to make them fully satisfied. So, we focus on providing quick and quality services at your door step. We make sure to value your time and money, so our technicians will reach at your place before the time fixed for the appointment to ensure that there are no delays from our side.
Along with cooling repair services we can also help you to maintain your system to ensure its longevity and smooth functioning. Just some simple tips and regular inspection will help a lot to keep the system working without any breakdown.
Bay Area Air Conditioning Services
So if you are looking for a one stop shop for all your concerns related to cooling systems then you must
get in touch with us
to get an appointment.