Bay Area Furnace Service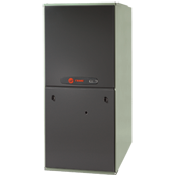 Why choose Trane?
Tough
We test our products for 2,600 hours in bone-chilling cold and blistering heat. We push our technology so the system you get serves you for up to 12-20 years.
Efficient
Many of our systems are ENERGY STAR® certified. Look out for efficiency ratings on our products to see how much you may save.
Innovative
Our HVAC systems have come far, but we never settle. With 1,500 heating and cooling patents, our technology is engineered to be better than the rest.
Trusted
For 120 years, we've been market leaders at improving HVAC systems. Trane grew into a household name as our customers continued to return to reliable products.
Bay Area Furnace Company