Are you sure your air ducts are still in top condition?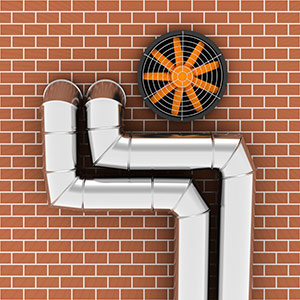 To make sure that you have a healthy environment at home you must ensure that the air you breathe is healthy. To ensure that, you must maintain the quality and condition of your HVAC air duct system. Air duct maintenance and repair is a task that most homeowners neglect, and this has a direct impact on indoor air quality.
Over a period of time air ducts tends to get filled with dust, dirt, termites and molds etc. In some cases a rodent has gnawed through the ductwork, leaving gaps through which cool or hot air can escape. If you ignore the condition of your air ducts, your furnace or AC unit will circulate this contaminated air throughout the house and have an adverse affect on your health. Dust, mold spores and dirt can also carry airborne diseases and cause some serious allergic trouble. Old, dilapidated air ducts obstruct the smooth functioning of your heating or cooling system, causing you higher energy bills.
To avoid such health and comfort issues and to ensure effective operation of your system you must contact us to get a timely inspection of your air duct system. We offer the best services for air duct repair and installation. We have well qualified and experienced team of technicians who are licensed and insured and who can make use of the advanced systems to carry out the entire air duct cleaning, repair or installation project quickly and efficiently.
Avoiding Air Duct Maintenance can compromise your safety and security
You can count on us for the best quality air duct services and at reasonable rates. Since we focus on having loyal customers for a long-term relationships, we do not compromise on the quality of the services we provide, hiring and training proficient and experienced technicians.
Bay Area Air Duct Services
So get in touch with us today to get more details about our services and give us an opportunity to serve you.