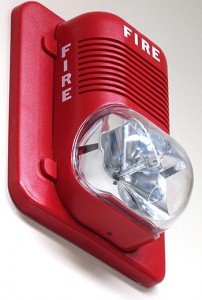 If your dryer vent is clogged it will not only obstruct the smooth functioning of the machine but it will also put your safety at risk since there are chances of fire due to this. Also the time taken by the dryer to make the clothes dry will increase and it will therefore increase the amount of your energy bills.
A dryer vent gets clogged because of the lint deposits and debris built up which can also cause the air to get blocked which is harmful. This clogged dryer vent can reduce the efficiency of the dryer and also increase the energy bills. It can also affect the quality of your clothes and affect the quality of air inside your house.
Dyer vents cleaning helps you to get rid of:
Dust, dirt, Lint and debris built up
Any chances of fire from the lint
Increased amount of energy bills
Reduced efficiency of the dryer
Therefore to make sure that you can avoid these issues you must get your dryer cleaned as and when required. You might not have the right equipment and expertise to do this job yourself, so to get the job done correctly you must get in touch with us. We provide professional services for dryer vent cleaning.
Get in touch with us to get your dryer vent cleaned properly!
We are just a call away from you. You can easily get an appointment with our technician at your convenient timings. Just call us and you will be attended by our online executive and you can fix an appointment with ease.
Our trained workers make use of the advanced techniques to clean the dryer vent. We use the latest vacuum effect to clean the vent which is the same as used in air duct cleaning. We use high pressure air and specialized tools which are meant to clean the dirt and debris from the long vents throughout.
We target on cleaning the entire dryer and the vent to remove the dust, dirt and lint build up. We also make sure that there will be no obstruction in the smooth functioning of the dryer for a long period of time.
Bay Area Dryer Vent Cleaning
You will get our expert and quality services at very reasonable rates. So to improve the working efficiency of your dryer and to see a reduced amount in your energy bills
contact us today
and let our technician do the job for you.
Give us a call to have more details.